Description
The Versahub® Bedside Mount was made to work specifically with our other Zerobulk® products. It simply slides in-between you beds box spring and mattress giving you quick access to your handgun and spare magazine. We proudly make each holster in the USA. The Versahub® Bedside Mount features include:
---
ANTI-SLIP HEXAGON DESIGN
We have incorporated a hexagon design on the top of the Versahub® that acts as an anti-slip feature. This ensures that it will not slip out from between your box-spring and mattress.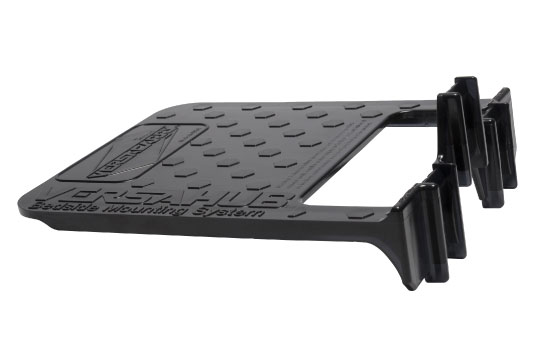 ---
WORKS WITH ZEROBULK GEAR
The Vershub® has been designed and will only work with Zerobulk® products. This includes the Zerobulk® Holster, Zerobulk® Pro Holster, Zerobulk® Revolver Holster, and the Versacarrier® Magazine Carrier.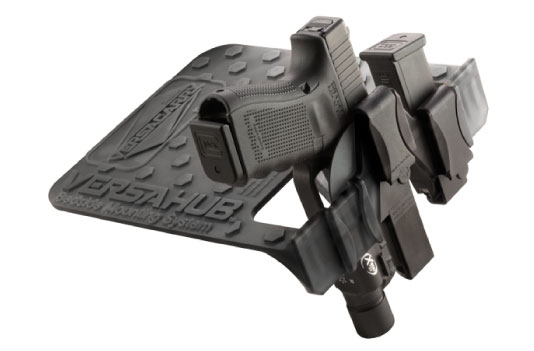 ---
GREAT FOR QUICK ACCESS
Easily access your handgun and spare magazine within a matter of seconds. Just reach down and draw the same way you would if the holster was on your waistline.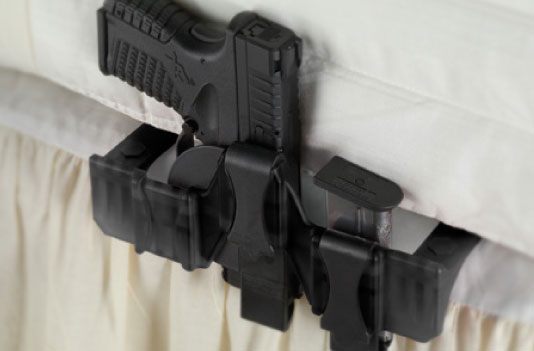 ---
INSTALLS IN SECONDS
The Versahub® was created so that it could be installed quickly and quickly. Just insert it in-between your box-spring and mattress, and you are ready to go.

---
PERFECT FOR TRAVEL
Take your home defense setup with you, even when you're away from home. The Versahub® is small enough to fit in your suitcase or backpack and will install in your destinations bed within seconds.

---
INDUSTRY REVIEWS/VIDEOS:
Warranty & Returns
Warranty
All Versacarry® products come with a Limited Lifetime Warranty. If you have a warranty related issue please contact us support@versacarry.com.
Returns
All products may be returned within 30 Days of Purchase. Shipping costs must be covered by the purchaser. All refunds will be issued within two business days of receiving the returned product less any shipping costs.
We reserve the right to void our Return/Exchange Polices if the product has been damaged and cannot be resold. Anyone wishing to make a Return/Exchange must first send a picture to verify that it's acceptable to be received back. If an order is sent back without authorization that is damaged you will be responsible for the shipping charges to receive the item(s) back.